* If you think otherwise, do you care to debate the following video?
"Perhaps the only lessons learned by the banks in the crisis is that the rules don't apply to them." Ain't that the truth. The video is completely accurate:
Richard M. Bowen, former chief underwriter for Citigroup's consumer-lending group, said he warned his superiors of concerns that some types of loans in securities didn't conform with representations and warranties in 2006 and 2007.

"In mid-2006, I discovered that over 60 percent of these mortgages purchased and sold were defective," Bowen testified on April 7 before the Financial Crisis Inquiry Commission created by Congress. "Defective mortgages increased during 2007 to over 80 percent of production."
Read that bold sentence again.
The bankers KNEW they were committing fraud that would create trillions of Dollars in losses.
Rather than suing them for the appraisal fraud, accounting control fraud, securities fraud, mortgage fraud & foreclosure fraud, instead we have a government that assists them in the fraud by papering over their mistakes and forcing other institutions to waive the right to sue over the fraud.
Everyone else is forced to eat the socialized losses that mirror the "profits" generated by the banks in years past. We have a central bank holding rates at 0 while running the printing presses in overdrive. That is destroying pension accounts and the living standard of the elderly as their life savings is literally stolen from them to prop up a bunch of criminal thugs on Wall Street.
The goal is not to create value or stability, but rather to engineer instability, with sharp market moves which can be profited from on the way up AND on the way down:
Bubble, Crash, Bubble, Crash, Bubble …

We will continue this cycle until we catch on. The problem isn't only that the Fed is treating the symptoms instead of the disease. Rather, by irresponsibly promoting reckless speculation, misallocation of capital, moral hazard (careless lending without repercussions), and illusory "wealth effects," the Fed has become the disease.
The average person is fed backwards looking misinformation by the media, which is sponsored by those selling the bag to others.
If you are in debt for consumption driven reasons it is worth noting that the game is rigged. These people have done, are doing, and will continue to act as criminals to rip you off. There is no reason to go out of your way to make yourself easy prey.
Are you anti-American? Do you have an axe to grind? Did you somehow fail at life? These are questions we are trained to think when anyone complains about scams embedded in the political economy.
Speaking for myself, I have never been as successful as I am today, and much of that success comes from the free market ideals that have been preached (and meeting my wonderful wife). The issue I have right now is that we still preach those free market ideals, but are doing nothing to follow them (and are actively undermining them). If I was born 5 years or 10 years later I might be a street beggar, simply because my opportunity to succeed had been marginalized by the market corruption of the bankers. Maybe I still would have done ok, but a lot of people are being driven to the margins and off a cliff. Many of them are even sadly conned into believing it is their own fault.
Certainly consumers are to blame for some stuff, but they had no idea how much fraud was embedded in the financial engineering going on beyond the headlines. They didn't know that the central banker believed that there was no reason police fraud. Most people are too busy to be macro-economic experts on the side, and yet if you made the mistake of trusting the bankers in some cases they may have destroyed your life savings or left you living a meager life as a debt serf.
Back when the FBI warned that there was an epidemic of mortgage fraud (in 2004), the US federal government shifted some of those resources to policing other areas like homeland "security." When states tried to protect their citizens against predatory loans the federal government used preemption to block them, allowing the fraud to continue. As Alan Greenspan states: there was fraud, it was intentional, and it was indeed a series of criminal acts.
None of that is a matter of debate.
And none of the banking executives are in jail.
The federal government sided with the criminals on the way up. And it is siding with the criminals on the way down. They would rather debase the currency and steal your savings than let their criminal buddies on Wall Street go bankrupt.
Society is nothing more than a system of laws and the culture they promote. Betray someone's trust and they become less trusting toward everyone else. That creates friction in the marketplace which shrinks the economy and living standards. Make heroes out of criminals & at some people a lot of people are going to say "screw it, the laws do not apply to me either." When that happens (as it will) then at some point there will be a sharp increase in violence.
This is not about promoting communism, or some other such label. What we have now in the capital markets is far worse than communism, as they have privatized profits AND socialized losses. If you believe in capitalism OR communism then what is happening now is broken.
And yet the people who just privatized the profits and socialized the losses are to be worshiped and followed. You should be thankful that the government bailed them out & you should just suck it up. The role of government is to protect the wealth of the opulent from the stupid majority. It has always been.
The stupid thing about it is that all (or at least most) of that pain & suffering is easily avoidable by letting the people who preach free market values to eat their losses and fail. By pushing those off onto everyone else, ultimately the government just creates uncertainty and makes people less trusting. And as society breaks down, the government won't be able to sort out the issues, as they already gave away all the money to a bunch of brigands on Wall Street.
They will dance while your family starves.
"I believe that banking institutions are more dangerous to our liberties than standing armies . . . If the American people ever allow private banks to control the issue of their currency, first by inflation, then by deflation, the banks and corporations that will grow up around [the banks] . . . will deprive the people of all property until their children wake-up homeless on the continent their fathers conquered . . . The issuing power should be taken from the banks and restored to the people, to whom it properly belongs." —Thomas Jefferson
The following is a guest post by Jim Kukral.
Google knows this. Now you do as well. Easy always wins. Take a moment and picture your website or your blog or your product or service in your head right now. Now, think of Google's. Which one is easier? No, you're not a search engine, you're probably a small business owner with a variety of products services, entrepreneur with a business idea, or blogger . But the comparison remains because regardless of what it is you do easy will always win.
So keep thinking about your Web business. Is what you're selling easy to buy? By that I mean; when somebody comes to buy from you, or to simply get information from you like a phone number or to download a white paper… is it easy to do? Or are you making it too hard?
Picture Google.com again in your head. It's pretty darn easy, no? There's a logo and a big input box underneath it. You put in what you're looking to find, and hit search and boom, you find it. Easy. Google understands that customers use them for one reason, to have a problem solved, and therefore, that's what they deliver, without all the frills that other search portals like Aol or Yahoo! try to offer.
Your opportunity right now is to figure out the main one or two reasons people visit your website, because despite what you might think, your customers probably have only those one or two things on their mind when they visit you.
If you visit the home page of Orbtiz.com, you're probably there to do one of a few things only. Book a flight, find a car, or make a hotel reservation. Possibly all three at once. But honestly, that's pretty much it, right? I would bet that 99% of their traffic is trying to do one of those things. The same goes for you and your website, blog, membership site or anything you produce online.
What exactly are your customers looking for? You need to find out and find out right now! Check your analytics (I recommend Google Analytics, it's free! www.Google.com/Analytics) to find out things like the most viewed pages of your website, as well as the most exited pages too. You may find out that 90% of your visitors are focusing on the free white paper download page and ignoring the other pages you thought were important. That's great news! Now, you at least know what your customers want. And now you can make it easier for them to get it. You may also find out that a large percentage of your visitors always leave your website on one specific page, giving you the insight that perhaps they aren't finding what they're looking for, getting frustrated, and surfing away. That's bad.
So what should you do with that knowledge to make things easier for your visitor, and better for your business? If you're getting a lot of traffic to your free white paper download, go ahead and take that download information and make it stand out on your home page. If done right, you'll make it as easy as possible for your visitors to get what they were looking for, and you'll see even more downloads, and happier visitors because you didn't make them work so hard.
Now, you may also find out that the page you really wanted your visitors to see is not being viewed enough. This could be the specials page on your e-commerce site, or the packages page on your consulting site or maybe your customer support contact information page. Whatever it may be, once you know what it is, that page obviously needs to be viewed more, and while you can't force it down your visitors digital throats, you can redesign your page so that it limits the other choices that can distract your visitor.
Make it easy and simple, then win!
For over 15-years, Jim Kukral has helped small businesses and large companies like Fedex, Sherwin Williams, Ernst & Young and Progressive Auto Insurance understand how find success on the Web. Jim is the author of the book, "Attention! This Book Will Make You Money", as well as a professional speaker, blogger and Web business consultant. Find out more by visiting www.JimKukral.com. You can also follow Jim on Twitter @JimKukral.
When you think of labor day what comes to mind? For me it is these 2 thoughts
lower earnings because few people are online today
since almost nobody is online, any hours worked today are me getting ahead of the market
Working hard & working long hours can almost be a disease…the web makes it easy to be addicted.
But for every person who is putting in hard work trying to help people there is another person selling image.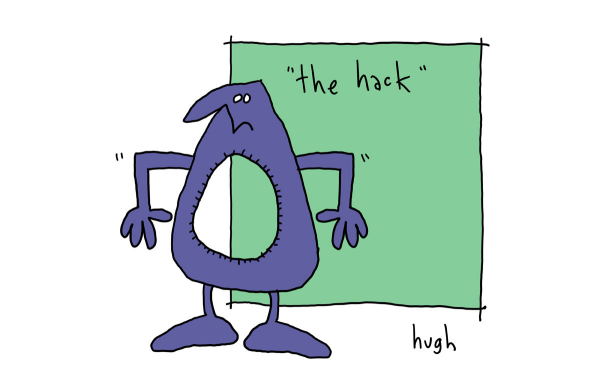 The big issue with the image game is the risks. As the lies pile up they corner people into a bad situation, to where they can (and do) lose everything.
If I had to take a single point of reference to help a stranger judge the difference between a hack and someone who wants to honestly help people, I would say it is this: do they encourage you to take on debt.
If they do then there is a good chance they are the type of person who will go out of their way to screw you.
If they do not then they are likely not a maximizer type (because if they were then they would be encouraging you to go into debt to sell you more stuff).
It is not that all debt is evil (when I got started online I was naive enough to start on a credit card), but life and markets are unpredictable. If I wasn't smart enough to get a job to cover my 6 or so months of education before going full time online who knows where I would now be. What seems like a short term gain can lead to longterm failure. We are human, and so we are flawed. Wen you have debt/leverage you have no spare parts. So if something goes wrong you are done. Nassim Taleb spoke about the importance of savings and diversity of revenues as keys to survival, while noting that the very structure of our public markets encourages risk + leverage (options encourage short term performance & volatility rather than sustained growth, and you hope the guy on the next watch is stuck holding the Madoff ponzi bag).
The falls of past empires have typically been preceded by rapid inflation in food costs. Our food supply, like most other aspects of modern day life, has been so extended as to be poisonous. Fishes soaked in chemicals literally change sex back and forth, and shrimp in the ocean (with traces of Prozac) swim toward the light – where they get ate.
Its not about fixing the conversation. Its about filling in the blanks. If people are prone to click on something that is exactly what they will get, even if it is not something they want.
We misinform kids about sex in a way that can screw up the rest of their lives. Against the will of people data is collected so that they may be stalked and harassed. If you once thought you were fat in the past, long after becoming anorexic there will still be ads reminding you how fat you are, following you around the web.
When bits of culture die the life lessons wrapped in it fade as well. Sure there may be HTML codes for emotions, but (beyond ad targeting) it is hard to reduce people to number.
Is the push toward homoginization to increase yield and chasing the lowest common denominator making people happier or more miserable?
I realize that reading the above can quickly make me sound like some ultra left-winged hippie, but the point of this post is not a political one … rather one on the basic rule of law.
We justify (or downplay) harming ourselves, our environments, and the environments of other animals so we can have more and better. But to do this we often take on debt and leverage and put ourselves in precarious situations. Worse yet, we often have *others* decide to take on leverage for us, without our desire or permission.
Why is it that the government is <a href="http://techcrunch.com/2010/08/30/google-invests-86-million-in-low-income-housing/
">giving Google tax credits to build more low income housing while the Federal Reserve is sitting on over $1 trillion in bad mortgage paper? How can the government want to make housing cheaper / more affordable while simultaneously propping up (and thus ensuring overvaluation of) virtually the whole of the market? How can the government taking both sides of the same bet lead to anything but waste, fraud & abuse?
If you believe in efficient market theory then banking should represent a small portion of the profit pool (since banks are all dealing in the same commodity of cash). And yet the banking class keeps representing a growing portion of the profits, while the bad sides of their trades (the losses) are passed on to tax payers.
I don't mind someone else levering up with risk so long as they have to pay the consequences of their failures. But capitalism without failure is like religion without sin.
These banks threatened tanks in the street if they didn't get their bailouts.
They went so far as to say even auditing the Federal Reserve would threaten the financial system. Sorry, um, but that is exactly what the banking class did. If they are not punished for committing crimes then the lawlessness will only grow more extreme, as it has.
When the bubble popped some of these scammers, charlatans, shysters, swindlers, and tricksters claimed that "nobody saw it coming," but in fact as things started to go wrong these folks leaned into it and made it worse.
Rather than having CDOs go unsold they engaged in self-dealing & kept mixing the bad chunks in, sorta like making new sausage out of old sausage. They knew what they were doing. They intended to commit fraud:
"On paper, the risky stuff was gone, held by new independent CDOs. In reality, however, the banks were buying their own otherwise unsellable assets."
…
"One rival investment banker says Merrill treated CDO managers the way Henry Ford treated his Model T customers: You can have any color you want, as long as it's black."
Its labor day. The criminal bankers who ripped you off in the past, who are currently ripping you off with more crimes, and who will rip your children off are stealing your labor. And since neither political party cares to stop it its up to you how much you want to give…there is no end to how much they would love to take. Time for me to take a break.
No, not like that, but in the good way!
The following is a guest post by Jim Kukral highlighting one of the most fundamental tips to succeeding online.
Have you ever really taken a step back from all the technical SEO stuff and thought about why Google wins? The real reasons why they have mass-market share and why they continue to dominate? It's time you should, because once you understand how to start thinking like Google, you can finally begin to go beyond just ranking better, but also how to be a master Internet marketer so you can get more sales, leads and publicity.
After all, once you've been found, you now have to convert. Otherwise, it's a waste of time.
So why does Google win? Because Google is the world's biggest, and best, problem solver. The truth is that there are only two reasons why we all go online, using Google or not. Those two reasons are:
1. To have a problem solved
2. To be entertained
That's it. Everything, and I mean everything you do online falls under one of those categories. For example, let's say you're planning on cooking your wife her favorite chicken marsala dish for your anniversary. You go online and do a search for "chicken marsala recipes". Boom, you now have recipes, and videos, and images and cookbooks and all kinds of information to help you solve your problem.
As another example, let's say you wanted to relax after work and watch your favorite musician play some of your favorite songs. You go to YouTube and do a search for "Rolling Stones Videos" and boom, you're now watching video content that entertains you.
YouTube, which is owned by Google, is already the number two most searched search engine on the Internet (behind Google of course). That means that today billions of people are actively searching the Internet for video content. That also means that because of the public's fast-growing massive hunger for content in video form, that regular people and businesses alike are now able to profit from the creation of that said video content.
The truth is, Google (and your business) has to solve problems for their (your) customers, the Internet searcher. If they (you) can't do that, they (you) lose customers. It's that black and white.
So I'll ask you again. Are you thinking like Google? Have you sat down and figured out what your target audience's biggest problems are? If you haven't done that you need to do it now. Anticipate what they need. Figure out their pain and then create products/services that take that pain away.
Just like Google.
For over 15-years, Jim Kukral has helped small businesses and large companies like Fedex, Sherwin Williams, Ernst & Young and Progressive Auto Insurance understand how find success on the Web. Jim is the author of the book, "Attention! This Book Will Make You Money", as well as a professional speaker, blogger and Web business consultant. Find out more by visiting www.JimKukral.com. You can also follow Jim on Twitter @JimKukral.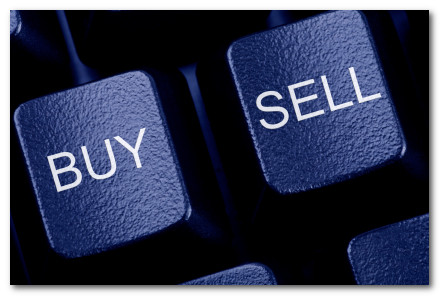 Does the thought of selling fill you with dread?
If you see yourself as a technologist, or marketer, then selling may not come easy to you. But we all need to sell something, even if it is just our opinion! If you're a consultant of any description, it comes with the territory.
So it pays to know a few techniques. Luckily, sales isn't something you have to be born to do – it does not require supernatural charm, charisma, a hide as thick as an elephant, and a superhuman drive.
Selling can be like a doctors consultation.
A Visit To The Doctor
When you go to the doctor, do you expect the doctor to just guess what is wrong with you?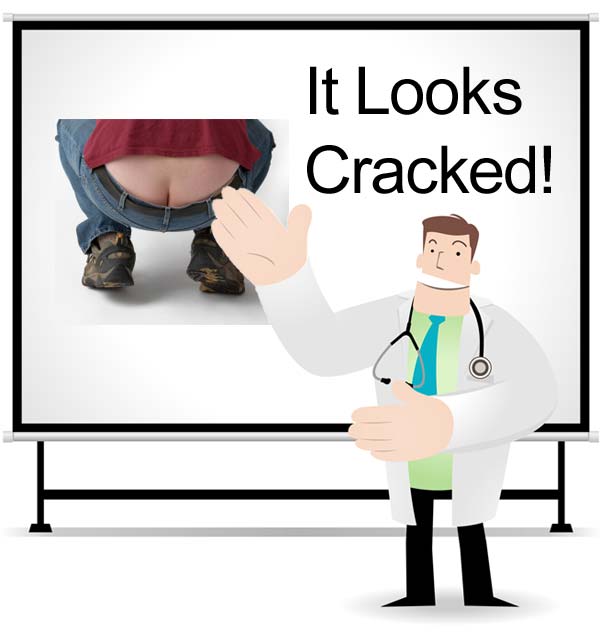 A doctors consultation involves the doctor asking you a series of questions. This questioning is to help determine what the problem is, and how it can best be solved. At the end of the process, the feeling is probably one of relief and assurance i.e. that the doctor has your best interests at heart, and will cure what ails you.
It's the same in business.
Any client you encounter has a problem. Like a specialist doctor, it is your job to ask a series of questions to help nail down the problem and find a solution. The very act of questioning – known as consultative selling – helps build trust and rapport with the client in the same way you may experience with a doctor. This works especially well in the field of consulting, which is based on information sharing.
The emphasis is on clients needs, as opposed to getting a signature on the dotted line. You first establish a client's needs, then you provide a solution, if you have one. You're building a relationship, based on trust, by asking a series of questions.
Not so hard, really.
The Mechanics Of Consultative Selling
Ok, so how do you do it?
First, you need to understand the buyers buying process. You then match your selling process to their buy process.
All buyers go through a specific process. For example, if a company needs internet marketing services, do they go to their established provider – possibly the web design company who built their site – or do they go direct to the SEO market? Do they attend conferences? If so, which ones? Hint: they may not be SEO conferences. Do they ask other business people in their business network? Do they go with a known brand?
It's pretty simple to determine the buying process if the buyer comes straight to your website, fills out the contact form, and requests a call-back. But life often doesn't work that way.
A prospective client may ask their web design company. Their web design company may not have had a clue, had you not been in to see them a week earlier. You asked the web design people a few questions about whether they had an SEO capability in house, found out they didn't, and found out they had a lot of clients who quite possibly needed SEO. You proposed a joint deal whereas they would refer their clients to you, for a 10% commission.
Try to find out how your prospective clients buy SEO services, and position yourself accordingly. Think business associations and clubs, their existing providers in related areas, and the other companies they have an association with.
You need to get yourself positioned correctly in their buying process.
If you've managed to get in front of them, you then need to think about the questions you are going to ask. You should be asking about their business, where they see it going, what problems they are having, their place in the market, and their competitors. Business owners typically like doing this, and will welcome your interest, so long as you're seen as a "doctor" i.e someone they trust to help. You'll also need to make a presentation, which, depending on the context, need not be formal. It could consist of showing them case studies of how you've helped solve this problem before. Let's face it, most SEO/SEM problems and solutions are going to look pretty much the same.
It's all about trust relationships. It's a fact of life that people buy more readily from people they trust.
But how do you know if you can trust your prospective buyer?
Screening Buyers
Consultative selling is also a great way to screen out tire kickers. A person who is just pumping you for information will reveal very little about themselves. The conversation will be one sided.
If they are genuinely interested in your service, they are more likely to answer questions. They do have to trust you first in order to do this, so try to think like a doctor if you encounter resistance. i.e. "I want to help you get more traffic, but I can't do so if I don't know more about your business before I can devise an appropriate solution".
Be prepared to walk if they don't volunteer the information you need. Even if you did land the job, you may end providing a substandard solution to their problem, which will likely end in tears. Better to find clients who you can work with, rather than against.
Another method of screening is to pre-close the sale. When you are gathering needs, ask that if you can solve their problems to their complete satisfaction, as a result of this discussion, that they will buy your services.
This will sound to them like a fairly safe bet i.e. you have to propose something that solves their problem. However, it also creates an implied obligation on their part to do so. There is no risk on your side, as you can either solve the problem, in which case you'll likely get the business, or you can't, in which case you'll walk anyway.
If they are hesitant, it is either an opportunity to walk, and thus stop wasting your time, or an opportunity to find out something more about their buying process.
In short, when thinking about sales:
You are not a salesperson. You are a "doctor"
Focus on the needs of the client, not landing the job. Sale hucksters typically focus on the close too soon, which can destroy trust
It's ok to walk away. You won't be able to help some clients
Insist that the client engage in conversation. A client who asks you questions, and volunteers little information, might be pumping you for information
These consultative sales techniques are covered in various sales theory books. Check out "Consultative Selling", by Mack Hanan, Jay Abrams "The Sticking Point Solution", and "Stop Telling, Start Selling: How to Use Customer-Focused Dialogue to Close Sales" by Linda Richardson.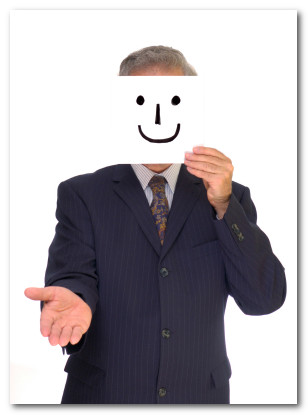 There are three kinds of lies: lies, damned lies, and statistics – Disreli
We get presented with graphs and statistics every day. "Most SEOs think keywords in the title tag is an important ranking factor." "Spending on search to rise by $10b". Ever get that feeling that what you're being presented with sounds plausible, but the conclusion just doesn't make sense?
Here are a few common ways people try to pull the wool over your eyes with statistics. Some you'll be familiar with. If you've got more, add 'em to the comments
1. Built In Bias
The sample data supports an obvious agenda. For example, a company is hardly likely to show a graph that shows their product has produced negative results. Try to determine the bias of the person or organisation presenting the data – "what would they want me to hear"? then ask yourself: "what data are they not showing me?"
2. The Average
The media loves to state "the average", then neglect to tell you which average they are talking about.
For example, the average house price for an area could both be 500K and 200K, depending on what type of average is being used. They could be referring to either the mean, the median or the mode. They often mix these up, depending on what conclusion they want you to reach.
3. Inadequate Sample Size
20% of web designers make over $1M. That may be true if the sample size consisted of ten highest earning people in the industry, and two people just happen to have had a great year. But what if the sample size is all those who practice web design for a living? The outcome may be somewhat different.
4. Meaningless Differences
A difference is only a difference if it makes a difference. Potential employee Jill may have an IQ of 120, and potential employee Jack may have an IQ of 118, but does that really mean anything? What if Jill has an attitude problem, and Jack is a great conversationalist? Who would be the better hire?
5. Oh My God!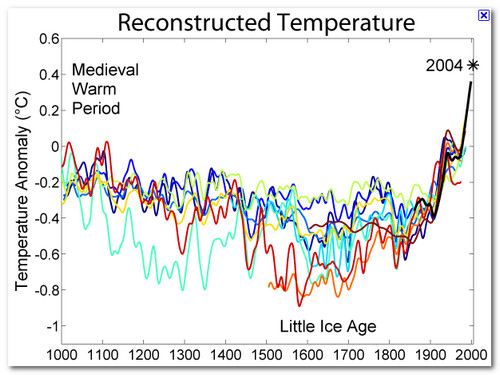 Al Gore loves this one. The graph that shows some astonishing change in the status quo. The impression is one of significant movement and is meant to shock an audience.
However, if the chart appears in a different context – say, over a longer time period – the rise may not look all that unusual. You often see this in stock price quotes. You could also change the measurement into smaller units, thus making any movement in the graph look even more impressive.
6. What You Infer Is Up To You
If you can't prove what you want to prove, prove something else and pretend they are the same thing. Often used in the alternative medicine industry. They may not be able to prove that their natural products cure cancer, but they can say that the plant extract has been used by some remote tribe, and they have a proven historical low incidence of cancer.
7. Post Hoc
A study found students who smoked got lower grades. The fallacy of one thing not following the other i.e. smoking doesn't cause bad grades. Frequently, other factors are left out i.e. the students who smoked also tended to be party animals. Look out for correlations that happen by chance.
8. Data Precision
Quoting specific numbers, especially including decimals points, can look authoritative. "Real estate values up 4.95%" Why would someone be so precise if they didn't know their stuff? The numbers can be wild guesses, but accuracy gives an air of authority.
General Tips For Spotting The Lies
Ask "who says so?" Are they likely to be biased? If experts are cited, check to see if those experts actually agree with the conclusions. Often, they do not.
Ask "How do they know"? Is the sample size really large enough, or relevant enough, to draw conclusions?
Look To See If They Change The Subject. Look for a change between the raw data and the conclusion. Does one follow the other? For example, more reported incidences of crime do not necessarily mean there is more crime occurring.
Ask "Does this make sense?" – are they trying to blind you with numbers? If the conclusion just sounds wrong, look for a disconnect between the data and the conclusion
If you want to delve deeper in to How To Lie With Statistics, grab the little book of the same name. It's getting a bit dated now – it was written in 1954 – but the advice and examples are great
One of Wordnet's definitions for slave is "someone entirely dominated by some influence or person; 'a slave to fashion'; 'a slave to cocaine'; 'his mother was his abject slave.'"
Amongst that definition of the word, it is no stretch to say many Americans (and indeed the United States) are debt slaves. We encourage it in virtually every aspect of our lives: consumerism, taking on debt to buy a new car or house, education which requires a decade or more of solid employment to pay for, even when it sometimes prohibits employment:
Jordan Hueseman, 25, accrued roughly $100,000 in student loans at the University of Denver earning a bachelor's degree in international business and a master's in business administration. On the job hunt, he found his graduate degree sometimes hindered more than it helped.

"At one point, I applied to Whole Foods, hoping they might see some potential for me to move to some type of management position," Hueseman said. "The e-mail I received from them said I was far too overqualified for any of their hourly positions and as such would not be considered for a position."

Hueseman said that after one job application, he was told he should leave his degrees off his resume.
As bad as that is, student loan debt typically can't be discharged via bankruptcy. Introducing the for-profit element to the federally guaranteed loans also gives you major price distortions:
A student interested in a massage therapy certificate costing $14,000 at a for-profit college was told that the program was a good value. However the same certificate from a local community college cost $520.
Imagine buying an iPod for $6,703.84. That is how much one would cost at the above ratio. Even the die hard Apple fans wouldn't be buyers at that price. And yet the availability of credit (which only has to be paid back later) tied with the words of a recruiter/salesman closes such a deal every single day of the year.
You have to love marketing!
Many try their hardest to pay their debts. Some can't. The debts are then bought up for pennies on the Dollar & then they harassed to pay them. Some who can't make the payments end up being put in jail:
It's not a crime to owe money, and debtors' prisons were abolished in the United States in the 19th century. But people are routinely being thrown in jail for failing to pay debts.

The debts — often five or six years old — are purchased from companies like cellphone providers and credit card issuers, and cost a few cents on the dollar. Using automated dialing equipment and teams of lawyers, the debt-buyer firms try to collect the debt, plus interest and fees. A firm aims to collect at least twice what it paid for the debt to cover costs. Anything beyond that is profit.
Bail is often being set at exactly how much debt you have.
The banking class put teeth into the consumer bankruptcy laws under an Orwellian bill called the "Bankruptcy Abuse Prevention and Consumer Protection Act of 2005." Only a few months after it was passed an article titled Newly Bankrupt Raking In Piles of Credit Offers was published in the New York Times.
Of course, a few years later, when it was turn for the bankrupt banks to go out of business due to widespread intentional mortgage fraud and accounting control fraud, they pushed a bill through congress offering them a bailout – threatening marshall law and tanks in the street if they didn't get it.
The bailouts and legalizing accounting fraud (allowing banks to claim bogusly inflated asset values) were done with the alleged purpose of helping the banks restore their balance sheets. However those banks have started paying record bonuses again & a more cynical look at the sequence describes it as:
In effect, it's a Third World/colonial scam on a gigantic scale: plunder the public treasury, then buy the debt which was borrowed and transferred to your pockets. You are buying the country with money you borrowed from its taxpayers. No despot could do better.
The new president claimed to be in favor of transparency, and as part of the bill promoting it gave us this:
The law, signed last week by President Obama, exempts the SEC from disclosing records or information derived from "surveillance, risk assessments, or other regulatory and oversight activities." Given that the SEC is a regulatory body, the provision covers almost every action by the agency, lawyers say. Congress and federal agencies can request information, but the public cannot.
Here is the thing about business and personal investment. So often what we think we need is to invest money when what we really need to invest is time and effort. If you work twice as long as most people do, learn furiously, are willing to put yourself out there, and you know your market then you can overcome a lack of capital to build momentum.
Are there short cuts? Absolutely. But the most obvious ones which seem like they have the least upfront risk are typically not the best ones. There was a thread recently in our forums about forging a certain type of partnership, and John Andrews shared a great take on how that can work out. I shared a similar story as well. A $50,000+ life lesson without having to experience the pain.
About a month ago there was a thread where someone thought they *had* to have something which cost $100,000. Members of the forums dug up a great alternative which was only $1,700. Now he is in an incredible position without all that debt!
It is easy to think that debt is the key to growth, but "When the Student is Ready, the Teacher will appear" is a better way to think about growth. If you have to take on a lot of debt to do something then it might not be a great idea.
Debt works to limit you. It consumes your thought cycles, adds uncertainty, and pull attention away from what you do best. It raises your stress and is a major cause of divorce. Rand's story of building up a half million of debt is a good story of why it should be avoided. And he didn't start getting very successful until the debts were being paid off so he could focus on growing his business.
Given open source content management services like Wordpress, free themes, 99Designs, cheap web hosting, tons of market research data from keyword tools, etc. a person can get started for only a few hundred Dollars. Presuming you start by attacking your market from an informational angle, there is no need to take on huge leverage to get a project started.
Money can be a great lever. And if you have a lot of it certainly it makes sense to use it to your advantage. But the compounding interest on debt is also a lever working against you. It is what forces us to have recessions.
Can you succeed with the use of debt? Sure. But debt is a claim on future labor (with interest). The net impact on most people is probably more harmful than it is good. Particularly because if you spend more than you are making today then tomorrow you need to
cut your expenses to within your income
cut your expenses below your income to have money for interest on the loans
cut your expenses further to have capital to pay off the principal of the loan
And you have to do that in an increasingly gamed market where the rug can be pulled out from under you at any time. You don't control international balance of payments issues, but you certainly feel its impact in job security & the unemployment numbers. At any time forces beyond your control can pull the plug, rewrite the terms, or impact your market in ways that put you in a sour situation. If you have no debt and a bit of savings they can only screw you a bit. If you are loaded up on debt there are some risks you can't take. They own you.
"Compound interest is the eighth wonder of the world. He who understands it, earns it … he who doesn't … pays it." — Albert Einstein
Am I trying to say there is such a thing as a perfectly secure market position? Not at all. Market makers are often market manipulators. But when I read this quote:
"There was 5 exabytes of information created between the dawn of civilization through 2003," Schmidt said, "but that much information is now created every 2 days, and the pace is increasing…People aren't ready for the technology revolution that's going to happen to them."
the last thing I want to do is load up on debt.
How about you?
Excellent Penn & Teller program on multi-level marketing. BTW, NSFW. Those who are easily offended, shouldn't watch it. Any of it. Not one minute…..
As Penn & Teller rightly point out….
Easy Money Is BS
These multi-level marketing schemes aren't limited to home parties for sex toys, BBQ accessories, and household cleaners, of course. They are rife on the internet. If you've spent any time in internet marketing circles, you'll have seen hundreds, no doubt.
Worst business ever.
What Is Multi Level Marketing?
Multilevel marketing is where the salesperson sells items on commission – with a twist. The real "opportunity" – supposedly – is to be had recruiting a downline. A downline consists of other commission-only salespeople who try to recruit other commission-only salespeople. And so on. Some may even sell a few products!
Apparently you're not allowed to refer to the triangular-shaped Egyptian icon anymore….
The Problem With Any Marketing Opportunity
One major problem with MLM, or any market opportunity, be it affiliate or otherwise, is the size of the market.
All markets are limited. All markets are limited because the number of people is finite. Some markets are significantly more limited than others. For example, the number of people who have $2K, or whatever, to spend on, say, a rapid-mass-cash-code-instant-money-generator is quite small.
That isn't to say there isn't money to be made, however the more people trying to flick products, or recruit a downline, and the more people trying to rank well in the SERPS, the less chance a paying customer will arrive via any one site. Claims about making a lot of easy money on-selling such products, therefore, should be taken with a large grain of salt.
Evaluating Market Size And Potential
Over-hyped marketing opportunities often fail because they attempt to sell commodity product into very saturated markets. Or, there may be very little demand for the end product. If there was a lot of demand, surely they'd invest money in experienced salespeople in order to grab market share ahead of competitors.
So how do you size up a market, MLM or otherwise?
If there was an easy way, well….life would be too easy
Really, it all comes down to some educated guesswork.
Here's one simple way of thinking about it:
Market size = the number of buyers in the market x quantity of product purchased buyers in the market per year x price per unit
You could get a rough idea of the number of buyers by looking at search volume against keywords you deem to have some level of buyer intent. Estimating the quantity they buy depends very much on the product. Does it need to be replaced often? i.e. a battery. Or is it a one-off? i.e. A house? When multiplied by the cost, you can estimate the potential size of a market.
There are a number of methods you can use. Some more complex than others. All involve guesswork. However, it's important to have a rough idea when deciding where to best focus your efforts.
Quantifying the potential of a market is somewhat more difficult.
I could find out the size of the car market in the US using the above equation, but that doesn't mean I could successfully enter that market. I would also have to evaluate my abilities, the level of competition, and the level of investment required.
This is often the mistake rookie affiliates/multi/level marketers make. They get suckered by the potential numbers, without stopping to think if those numbers make any sense. Even if they do, then does that mean the marketer can successfully enter that market?
Really, the marketing approach – be it MLM or otherwise – is irrelevant. The key questions to ask when considering any market are fundamental ones: how big is the market, how many competitors are there, and how can I compete?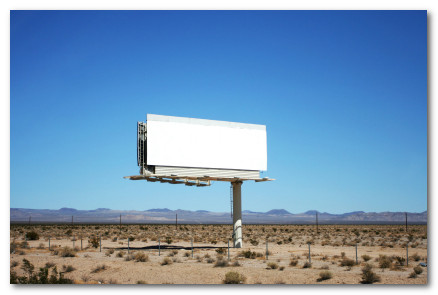 Anyone who has been an SEO consultant knows that SEO is often bolted-on as an after-thought.
Which is, of course, the worst way of doing SEO.
Part of the problem is that SEO is often thought of, by clients, as a fix. It is a fix applied to solve the unforeseen problem of not showing up in search engine result pages.
Whilst some businesses get it, we know most never will. But this fact is to your considerable advantage if you build and run your own sites
Relevant Traffic Is Everything
We know that a site without traffic is like a billboard in the desert. If no one sees it, it doesn't matter how pretty it is, it is useless.
A site without relevant traffic is a cost, not a benefit. Traffic that "just passes through" presents a major opportunity cost. What did that traffic really want to see, and why aren't I providing it?
Someone else will be.
We know that search is the ultimate internet marketing research tool. Search is marketing nirvana. Visitors tell us what they want, using a keyword query, and all we need to do is match that query up with our site.
Most people, outside search, still do not get this.
But we do.
Integrating SEO At Every Step
One thing some SEOs may not get is that SEO needs is an integral part of business strategy.
SEO is not just about positioning a site in the search rankings, it's about positioning a site in the market.
For example, it is pointless getting a #1 ranking for "cheap t-shirts" if a site sells designer t-shirts. Whilst this may result in a few rouge purchases, the site will constantly lose out to sites that offer cheap t-shirts.
Because the visitors will reformulate their search queries until they find the service that is most relevant to them. From a business point of view, it may be better to run two sites – one offering cheap t-shirts, and one offering designer shirts.
That's what being relevant really means. Being relevant to a target market.
An SEO strategy should look like this:
Identify the target market
Conduct a competitive analysis
Create a business plan that shows how you will compete in that market
Research keywords
Create a brand identity related to those keyword terms
Create a search-friendly site
Get links
SEO flows naturally out of the demands of the target market.
The visitors tell us what they want. We look to see if anyone else is providing it. If they are, could we do better? We create a basic plan showing how we will supply the need, and how much money we'll make, after costs, if we succeed. We develop a strategy, as opposed to tactics. We investigate the many ways people phrase queries. We create a "language" for our site copy, and brand, that includes those queries, and addresses the intent behind them. We build a crawlable, well-ordered site and then we tell the world about it. We hope the world will talk about it, the send some attention our way.
SEO Is Ongoing
Just as business strategy is something we must do each day, so too is SEO. Integrate SEO into all you do. Even sending out a bill is an opportunity to ask someone to engage with your site. And hopefully link to it.
Ask your friends, associates, suppliers and customers to link to you. Do the same for them. Create a personal link network of like-minded people and grow that network wider and wider. Think of it as a circle of trust.
Your keyword referral stats are pure gold. Find the keyword terms people have used to find you. Use them as ideas for new page topics. Integrate their language into your copy. Repeat. Grow organically based on the demands of visitors. It's just a case of "listening" to them. And responding with new pages.
Join related clubs, forums and organisations. Find out the top sites in your niche that accept advertising, and advertise on them. Write articles for them. Contribute to discussions. Go to wherever your potential visitors are.
Every page should link to another page on your site in a strategic, meaningful way. Think of any page you write as the start of a funnel that leads to other areas of your site. You want to subtly direct people to the page or action where they'll engage with you. For this to work, you need to have a clear business directive in mind. What is it you want people to do? Every page is a step leading to that point.
Be newsworthy. And remarkable. What do you do that's really interesting? Social media thrives on, and rewards, the different – the thing that is new. Same-ness – not so much.
Position for both business and rankings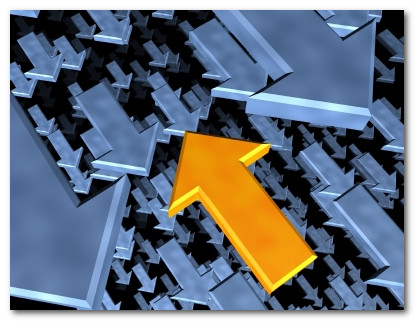 It's bad enough having to compete with Google's engineers.
But to win the search game, you need to out-compete your competition, too!
Back in the dark, distant past – around the turn of the century – there was an "us" vs "them" mentality in search. "Us" being webmasters, and "them" being search engines.
Back then, in those simple times, in-the-know webmasters gathered in dark forums to discuss and share cunning strategies to crack the algorithms. There was a time when the postings of the secretive GoogleGuy were a big deal. Imagine – a search engine rep actually fraternizing with the enemy! How strange was that!
Times have changed.
These days, webmasters are more likely to work with the search engines, in the form of Adwords and Adsense. GoogleGuy is now the non-mysterious Matt Cutts, who helpfully announces indexing changes before they happen, even if he is still rather vague on detail.
Unfortunately, the collective "us" – webmasters – do not share the same level of camaraderie we once did. As search marketing is now above radar, competition levels have become fierce.
It's more dog eat dog.
Winning The Search War Against Your Competitors
Once we've figured out what Google wants, or we think we know what Google wants, we then need to out-compete everyone else who thinks they've figured it out, too.
Typically, webmasters reverse-engineer competing sites. Who is linking to them? What pages are linked? How old are the links? What keyword terms are they targeting? What are their most popular keywords? What Adwords are they running? What meta keyword tags are they using"?
Good questions – apart from the last one, obviously – and a legitimate strategy for emulating high ranking sites. Tools like SEMRush provide a valuable insight into what our competitors are doing. BTW: Not pimping, I've been using SEMRush a lot recently, and I think it's a great tool
However, there's more to it. We also need to look at some other, non-technical factors that reveal something much more lucrative and interesting.
Competitive Analysis
Competitive intelligence is an ongoing, systematic analysis of our competitors.
The goal of a competitor analysis is to develop a profile of the nature of strategy changes each competitor might make, each competitor's possible response to the range of likely strategic moves other firms could make, and each competitor's likely reaction to industry changes and environmental shifts that might take place. Competitive intelligence should have a single-minded objective — to develop the strategies and tactics necessary to transfer market share profitably and consistently from specific competitors to the company.
The essential question underlying competitive analysis is this: "why do some web businesses do a lot better than others?"
In terms of search, we not only need to look at the technical aspects of the sites positioned above us, but we also need to analyse the markets in which they exist, what our competitors goals are, their pricing and products, and even obscure details, such as who they are hiring and firing, and why.
As you can see, it's not just about getting ranked higher for a certain keyword term. It's about getting ranked higher in terms of overall business performance. It's about seeing what market they capture, and where that market is heading in the future. Once you've figured out that, you might be able to discover new keyword streams that your competitors have missed, and may never think of.
Ok, so how?
How To Undertake Competitive Analysis
It would be nice if you could call up your competitors and ask them exactly what they're doing, and where they are heading. But we all know that's not going to happen.
We have to do a little investigative digging.
The problem is we don't want to do too much digging, as it is time consuming and can be expensive. Thankfully, a lot of the answers we need are sitting right in front of us.
Ask these questions:
What is the nature of competition?
Where does the competitor compete?
Who does the competitor compete against?
How does the competitor compete?
The nature of the competition is the overall market, and market forces. Take a look at Google Trends, trendwatching sites and other market research tools to figure out where their market is now, and where it heading. Does the market require significant resources? Why are these competitors in these markets? What related markets have they avoided, and why?
A concrete example. A few years ago, many SEOs competed as service agencies. Market trends showed that a lot of SEO was moving in-house, particularly at the top end. As SEO moved in-house, demand rose for training. A lot of SEOs are now engaged in training.
Ask yourself where your market will be in five years time.
Where does the competitor compete?For example, are they limited to a certain geography? Culture? Language? Do they have an offline presence?
Who does the competitor compete against? Make a list of the, say, top ten competitors in a niche. Compare and contrast their approaches and offerings. Compare their use of language and their relative place in the market. Who is entrenched? Who is up-and-coming? Who has the most market share, and why? Can you grab some of this share?
How does the competitor compete. What are the specifics of the products and services they are offering. Lower prices? High service levels? Do they provide information that can't be obtained elsewhere? Do they have longevity? Money, staff and resources? Are they building brand?
Whilst we could go into great depth, the value of even a basic competitive analysis is considerable.
By doing so, we can adjust our own offering, like altering price and service levels or by targeting a specific niche. We may slice a new niche in order to avoid direct competition with a highly resourced, entrenched market leader. We might make a list of all the things we need to do to match and overtake that fast rising new challenger. We then position against keywords aligned with the competitive realities we face.
There's much more to search competition that algo watching, keywords and links. And many more diverse ways to compete, too