Outside of Google, Amazon and eBay own perhaps the 2 largest streams of ecommerce traffic. In fact, both are amongst the top 10 sites in Alexa (even though ~ 100% of their traffic is commercial while ~ 0.001% of Twitter's traffic is). In spite of Google's prominent promotion of Wikipedia, Amazon still gets more traffic.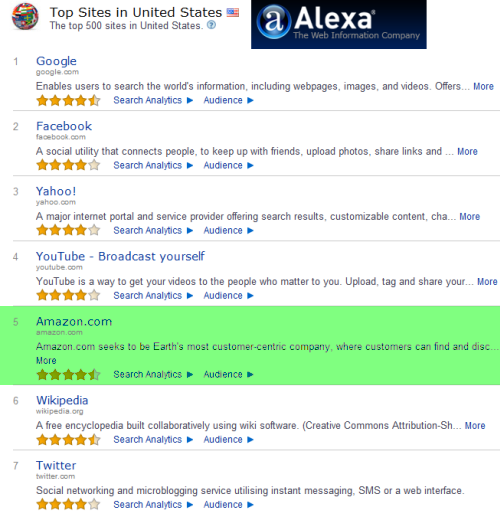 In the leak of AdWords top spenders data last June Amazon was #5 on the list. Kantar Media's research estimated that Amazon's Q4 Google AdWords spend was almost double their nearest competitor.
Why mention this?
Amazon recently started giving away a free $75 coupon for product ads on their site.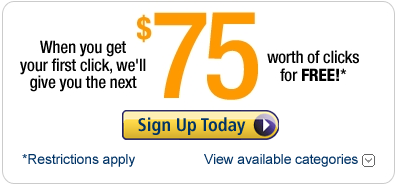 A lot of their customers may be used to buying on Amazon, but you don't get much more of a pre-qualified ecommerce visitor than a person who clicks on your offer who is already on Amazon.com.
Google is also pushing free $75 AdWords coupons fairly aggressively & their Engage program which allows you to get 20 $100 coupons for clients.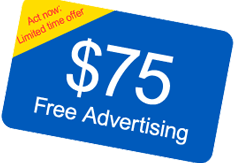 Microsoft AdCenter: Bing and Yahoo! Search expand the reach of your business to millions of monthly users in the USA. Advertise now and get a free $25 credit.
Related posts: